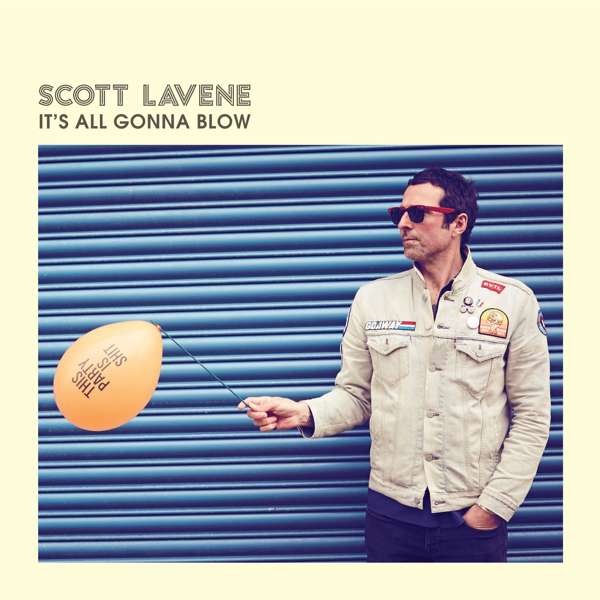 It's All Gonna Blow - 7" Vinyl
Physical vinyl copy of Scott Lavene's 'All Gonna Blow' EP
Scott Lavene starts the next chapter in his career with 'It's All Gonna Blow', a charming tale about redemption, eating biscuits, unplanned pregnancy, and anxiety over a possible Armageddon. Written in his lounge over a pot of tea, the track has nods to Squeeze, Talking Heads and Courtney Barnett and is his first release under his own name of Scott Lavene.
The B-side, 'Sell Out', is a garage rock ditty, a song about vanity, brands and, in Scott's words, "the likelihood that I'll never make any money from music unless Coco Pops want to use my songs".
Born in Essex, Scott Lavene was raised on power ballads, punk and swearing. In bands since his teens, scratching out a pound note on with dead end jobs in various towns. Always moving, sunny side down, trying to find something to cling to. In London during the late noughties, the behaviour became darker, the songs got better and there came a sniff from some major labels and a stint in New York including playing at CBGB's.
There followed a mental breakdown and an escape from society for six years. No more music, very little hope of returning to reality. Large doses of solitude and lonely debauchery. Alone on a rusty boat, bobbing around the country.
After six months in a House for the Bewildered and a move to the coast a new batch of songs emerged and Scott played for the first time in seven years. The new songs pricked up some ears, which led to recording an album financed by selling most of his possessions. One of the singles became 'Record of The Week' on Geoff Lloyds Absolute Radio show and the hope and belief was back.
Now, Scott is solo with an ace band, some tales to tell, and a smashing collection of twisted pop songs with hints of Ian Dury, Squeeze, Tom Waits, Talking Heads, John Grant and Father John Misty.