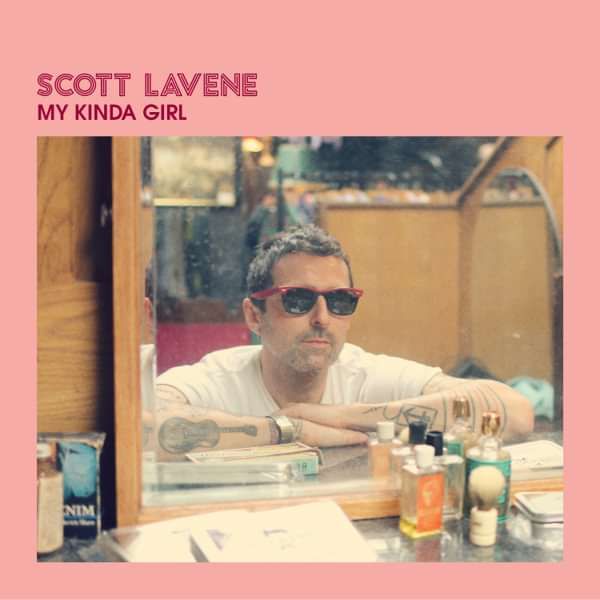 My Kinda Girl 7" vinyl
Following on from recent singles 'It's All Gonna Blow' and 'Hollywood' - Scott Lavene has announced his new single My Kinda Girl. Out physically on 28th September, the release will be supported by a 11 date UK tour including a date at The Slaughtered Lamb in London.
In Scott's own words, "'My Kinda Girl' is a song about the early stages of romance when you're noticing small quirks about each other's personalities. You think "oh she loves pastries and jeans and so do I. We must be meant for each other." Love is sick like that. It's the most honest love song I've ever written."
Born in Essex, Scott Lavene was raised on power ballads, punk and swearing. In bands since his teens, Scott travelled about, scratching out a living with deadbeat jobs trying to find something to cling to. After couple of years in France and a brief stint in New York, including a playing at the infamous CBGB's Scott returned to London and came close to a major label deal with his sordid songs.
Instead Scott disappeared on a rusty old boat, a floating shed, for five years. Hiding from the world. Broke and bemused. Solitude and lonely debauchery.
After five years of this Scott went kaput, so spent some time in a house for the bewildered where he emerged full of life and songs. A self released album in a band called Big Top Heartbreak led to being signed to Funnel Music as a solo artist.
The first single, 'It's All Gonna Blow' has been played by Steve Lamacq on his BBC 6Music show and Scott had a residency at the Brighton Fringe as well as a sell out show at Crofters Rights in Bristol for the 7inch vinyl release show.